On April 13 our company held a grand festival to thank our guardian deities,
which is something we do every five years. It was a fine spring day, with
a steady shower of blossoms from the trees, and I felt refreshed.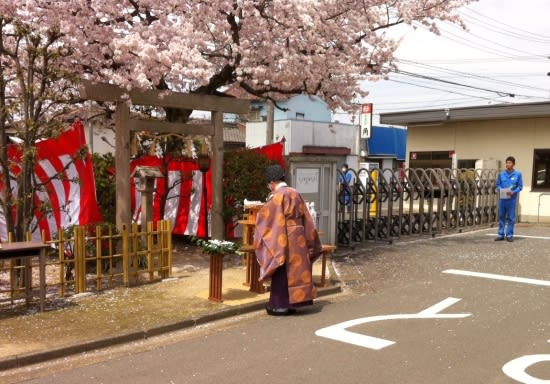 After we all performed the ceremonial worship, I gave the following speech:
"We have been doing this since the establishment of our company,
and it is important to cherish this tradition.
But I was wondering if it is enough just to follow tradition.
Personally, I got into the habit of doing a devotional twice
a day, under the influence of my father who did it every morning
and night.
At first it was just a formal imitation. Then I began to pray
for my family, and now I also pray for members of our company,
their families, my brothers, relatives and friends, as well as
our customers.
That doesn't mean I started to pray for all of them suddenly
at the same time, or that I do it formally. I've been praying
for those I interact with as a company manager. It is in some
ways my history as manager.
So do you think I've made these prayers my own, or am I still
just imitating tradition?
I'd like you to worship while contemplating the nature of
Ryu-jin and why we all worship it. If you have a deep understanding,
then you can pray according to your own heart. When more of us pray,
it will surely be our own sincere prayer."
When the ceremony was over, the Shinto priest approached me and said,
"It was a nice speech, sir."
And then after the worship service at the office, the priest also came to
my house to pray to the Ryu-jin there.